Jan not happy: dropped yellow pages are a 'waste of paper'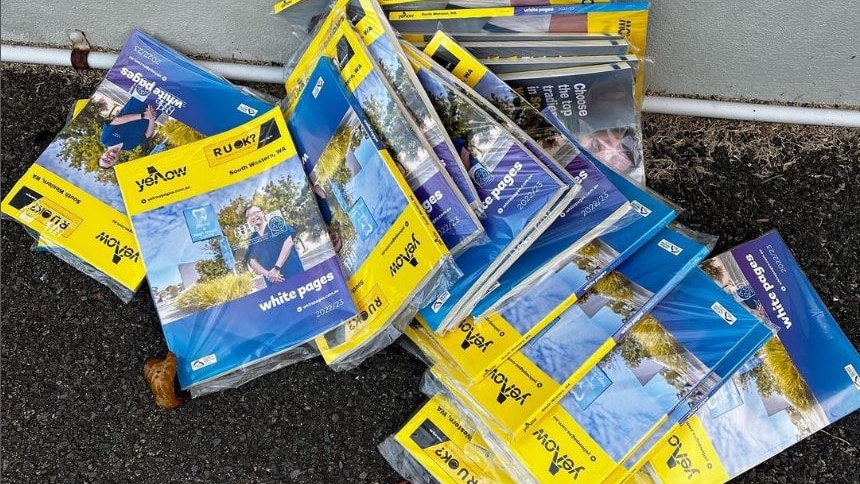 Do you still use the paper version of the Yellow Pages?
The majority of Australians use the internet to find contact details for local businesses, which is why Bunbury resident Meghan was so upset to find a huge pile of Yellow Pages books 'dumped' down her residential street.
Morning presenter Nadia Mitsopoulos spoke to Elise Balsillie, the director of Thryv Australia, owner of the yellow pages, who said she was "disappointed" the books had been dumped on the streets.
Ms Balsillie said the company only delivered to around 57% of households in Western Australia who fit the demographic of a "print user".
"We also do a lot of work to understand where directories go," she said.
"Inside the back cover of each directory is a unique barcode number that allows us to help trace and identify the origin of these directories."
She said this allows the company to collect and reuse undervalued yellow pages.
However, Jeff Angel of zero-waste organization the Boomerang Alliance said the Yellow Pages needed to do more to allow customers to 'sign up' for paper books rather than 'opt out'.
"There's too much waste being dumped on residents who don't want it and know the environmental damage," he said.